The Young Man's Guide to Awesomeness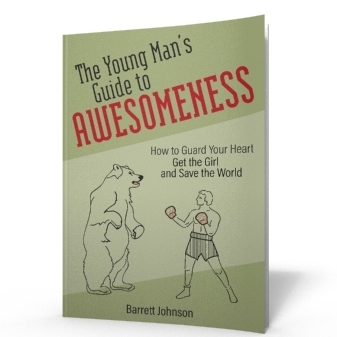 The Young Man's Guide to Awesomeness
sale
God invites every young man to a life of awesomeness, but most guys miss out. They settle for fantasy adventures and fake women, wasting their days with their eyes glued to a screen. Using a few words, some great illustrations and dozens of video clips, this guide will help you find a life worth living. It also answers the questions that many young men are asking:
*If God wants me to live an awesome life, why am I so bored?
*What's the big deal with porn?
*When is the right time to start dating?
*Why should I save sex for marriage?
*How can I start building an awesome life today?
Whether you are 13 or 23, this guide will help you to avoid some of the land mines that young men typically step on. It will point you towards the awesome, exciting, passionate life that God has planned for you.
Find out more about what is in the book a our post on 10 Unpopular Truths that Parents Must Teach Their Sons.